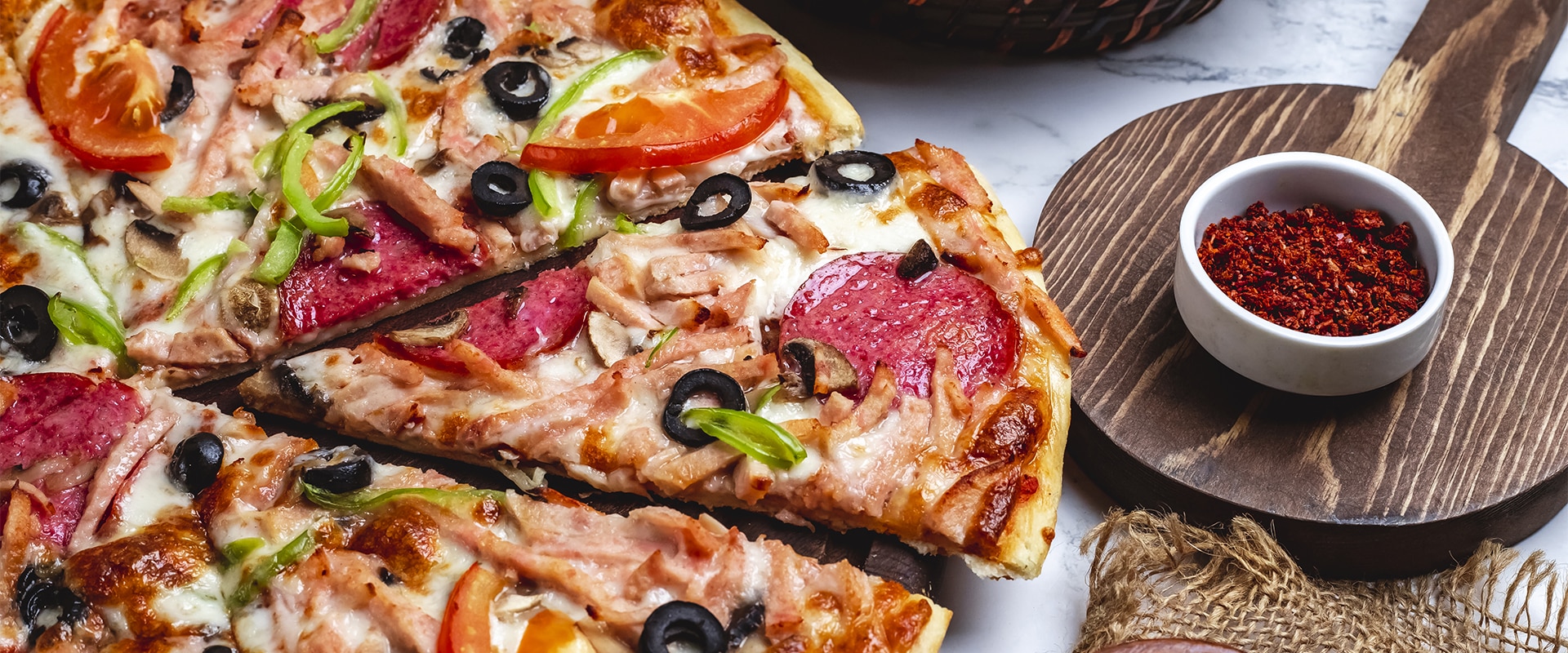 The love of pizza in Montreal is an indisputable thing, because today they are one. Culinary adventures give great importance to the particularity of pizza. Pizzerias are currently gaining impressive popularity ratings. No matter the season, consumers always find time to eat pizza. Tasty, comforting and tasty, it is a boilerplate that multiplies essential flavors. If you are a fan of this dish and you are looking for a good plan in town, we share here better addresses to prepare your next outings.
Fiorellino
Fiorellino is one of the best addresses in Quebec City that has just opened its doors to satisfy pizza lovers. This snack focuses on mixing a beautiful décor of a thin-crusted Italian pizza, Bianco, or Rosso. Fiorellino relies on fresh products, to give more taste and authenticity to the results. With a warm, festive and romantic atmosphere, you can fully enjoy this charming place for all occasions to eat a tasty pizza.
Address: 470 rue de la Gauchetière Ouest, Montreal
Menu : http://fiorellino.ca/fiorellino-dinner.pdf
IL Focolaio
In the heart of Montreal, IL Focolaio has been distributing your great happiness and love of pizza since 1984. This pizzeria gives consumers the pleasure of tasting a pizza with authentic Italian flavors. You will be able to enjoy a warm welcome, and a perfect atmosphere like at home. With a variety of choices, it combines the best ingredients with always fresh products, tomato sauce and quality mustard.
Address: 1223 rue du Square-Phillips, Montreal
Menu : https://ilfocolaio.ca/menu/
Vesta
An Americanized trattoria, chef Antoine Di-Lorio is at the head of the Vesta pizzeria to concoct a wonderful sweetness and impeccable flavor of pizzas. In New York style, with a Montreal rind, the base of its ingredients is based on: a thin paste, a melting cheese, and a thicker rind based on sourdough. Its particularity stands out in particular at the heart of a Canadian ingredient. For quick food, it mostly offers a hybrid type of cuisine. With the multiple flavors it offers, Vesta also includes in the menu a specialty for pasta dishes. A source of Italian comfort, it is one of the favorites of many consumers.
Address: 206 Jarry Street East, Montreal
Menu : https://vestamtl.com/app/uploads/2023/01/17-janvier-in-house-2023.pdf
Pizzeria Gema
Italian pizza fanatics find real comfort in tasting the pizzas at Pizzeria Gema. Cooked according to the rules of art, this Neapolitan pizza integrates the best ingredients into the recipe such as: sourdough dough, thin and soft. With the use of local and seasonal ingredients such as homemade pepperoni or the famous mozzarella di bufala. This gem of Little Italy is one of the favorite corners of pizza lovers with its nutritional value.
Address: 6827 St-Dominique Street, Montreal
Menu : https://pizzeriagema.com/app/uploads/sites/3/2020/01/janvier-2020-a-jours.pdf
Segreta Pizzeria Al Talgio
The new Segreta Al Taglio pizzeria gives importance to the tradition of Roman pizza. One of the best culinary addresses in terms of pizza, the pizza dough of this house makes a very big revelation for consumers. Pizzas cooked in traditional rectangular wrought iron molds, the dough is cold fermented for 72 to 96 hours. The result is unavoidable, the chef of this snack bar puts all his culinary skills to make consumers enjoy a perfect flavor.
Address: Beaumont Avenue, MONTREAL
Menu : https://segreta.ca/
Bevo Bar + Pizzeria
A specialty of pizza baked in a wood-fired oven, Bevo Bar + Pizzeria is located in the heart of old Montreal. For a lively atmosphere in a subdued restaurant, this is a good plan to find the best taste of your favorite pizzas. The starred chefs of Bevo bar focus on the quality of well-stocked pizzas, a thick crust and above all quite soft. On top of that, they offer delicious cocktails and fries that go hand in hand with pizza.
Address: 410 rue Saint-Vincent, Montreal
Menu : https://bevopizza.com/menus/soir/
Stella Pizzeria
At the corner of De Lanaudière and Laurier East streets, Stella Pizzeria installs beautiful decors to put customers at ease. Signed by Marilou Gosselin and the owners, this charming place is above all very warm and hospitable. A dozen delicious pizzas are on the menu with a selection of starters and desserts with this best gastronomy. With an unmissable flavor, everything is homemade. With these delicacies, it is recommended to taste the flavor of the Stella and the Montagnarde, as well as the Margarita or the Naughty for lovers of spiciness.
Address: 1327 Laurier Avenue East, Montreal
Menu : https://stellapizzeria-pp.pizzli.ca/
At Zac Pizzeria
Chez Zac pizzeria is a beautiful 100% vegan place, which perfectly meets the needs of carnivores. Known for its innovation, and its authenticity, it relies on a very warm welcome. A vegetarian pizzeria in Montreal, it offers a complete menu based on very fresh seasonal products. For the discovery of new flavors, integrate at Zac pizzeria in the list for a dinner.
Address: 8 ave. Duluth E, Montreal